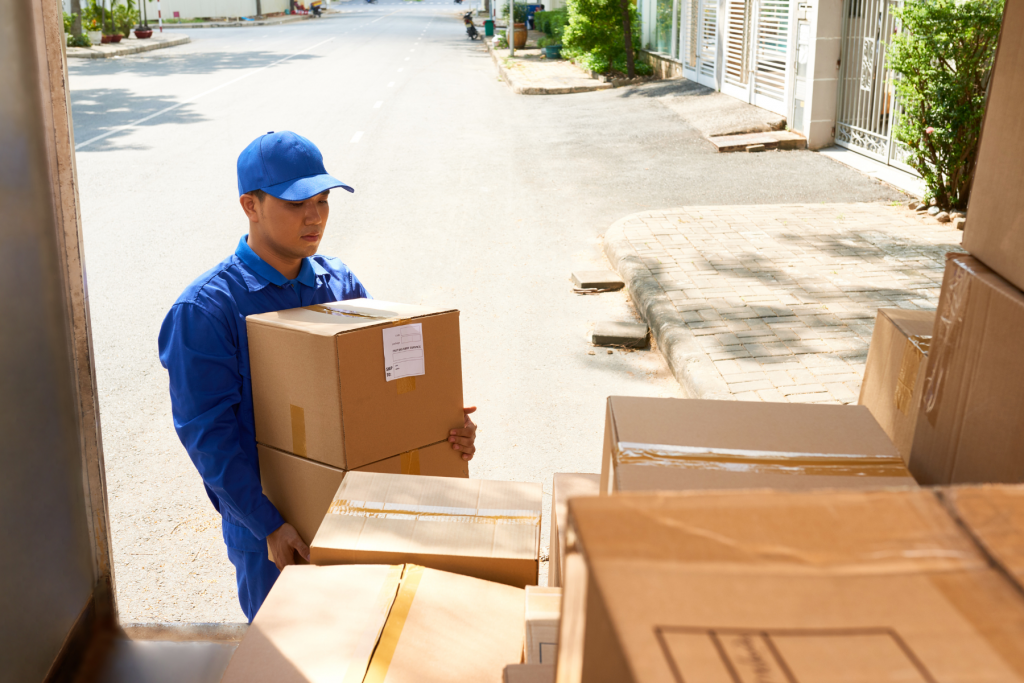 For independently owned small businesses, the threat of a UPS strike might seem like a distant rumble of thunder. You're wrapped up in the day-to-day of your business. Packages come in, packages go out. You might not pause to consider a UPS alternative or what's really at stake if you don't have a backup plan. The truth is that small businesses need to start planning ahead if there's no agreement reached between UPS and its 340,000 employees threatening to cross the picket line. At the time of this writing, the August 1 deadline to reach a new labor contract is fast-approaching. UPS and the Teamsters Union representing the employees blamed each other for walking away from negotiations. If a strike happens, it would be the largest ever at a single U.S. employer.
Now is the time for small businesses to consider their options, and calling another traditional carrier might not be the right move. Here are 4 reasons why, in the event of a strike, small businesses should consider a local delivery service instead:
1. FedEx might not be able to (or want to) pick up surplus packages.
"In the event of a market disruption, no carrier can absorb all UPS volume," FedEx executives wrote in a July 6 internal company memo.
FedEx's own warnings have been validated by other industry experts.
"There isn't a single company on the planet that can handle 24 million shipments a day that UPS manages," Mike Parra, CEO of the Americas for DHL Express, told Yahoo! Finance. Parra worked at DHL in 1997 when the Teamsters crossed the UPS picket line for two weeks. He called it "horrific" and said that by Day 16, the influx of new business went right back to UPS. DHL's loyal customers were rightfully upset by the decrease in service.
The Wall Street Journal Editorial Board also agrees that FedEx could be overwhelmed. "A strike would slam supply chains, and competitors like FedEx and the U.S. Postal Service couldn't make up all of the lost delivery capacity," the editors wrote.
Even if FedEx wants to pick up the surplus, they may favor companies with bigger delivery volumes. That leads to our second reason to consider a UPS alternative:
2. No volume minimums with a local delivery company like Trellus.
UPS's business represented 24% of the U.S. parcel market by volume last year, according to Pitney Bowes. Competitors like FedEx (which came in at 19%) will likely "follow the money" and give preference to shippers who have existing business with them. This can leave small businesses stranded. Experts agree that the most vulnerable UPS shippers are those without alternative carriers in place to handle diverted packages. "It gets even harder if they don't have enough volume and financial muscle to compel other carriers to make extra room in their networks at the last minute," reports Supply Chain Dive.
With Delivery by Trellus, there are no volume minimums. Our network of 100+ subcontracted drivers use personal passenger vehicles to transport packages. This means  you can skip the box and packing tape for a more environmentally friendly alternative. Use Trellus as needed on our Starter plan, or choose a Subscription to lower your per-delivery costs to as little as $6.99 per delivery. Either way, Trellus is here to support, as often or as sporadically as you need us.
3. Become more flexible and nimble for your customers, at a time when they need it.
Did you know that about 20% of purchases go back? If consumers can't easily make returns, merchants will be impacted, reports Forbes Advisor. Consumers who rely on last-mile delivery to their doorstep are advised to "use an alternate delivery method", "consider a delivery service that operates locally," and "buy from a merchant with its own delivery system."
If a UPS strike happens, your customers will also feel the impact. And in today's society with shrinking delivery wait times, they're not accustomed to waiting long for packages. Delays and lack of timely service will result in frustration.
Major retailers are making moves to account for disruptions in customer service — and so can your small business! Your business has a real opportunity to stand out by offering return services to customers, and because returns are transported by passenger vehicle, they can also skip the box.
An accountable platform like Trellus offers real-time tracking, driver communication, and photo proof of delivery. Trellus empowers our small business partners to have their own delivery system, whether they take delivery orders by phone or integrate Trellus at checkout.
4. Local Delivery is a UPS Alternative That Can Batch Orders to Save Time & Money
With Trellus, your Total Cost of Delivery can be as low as $6.99 per month!  Learn more about Trellus For Businesses.
Trellus offers batching and route optimization to help small businesses save time and money. And unlike DoorDash or Uber Eats, we don't take a portion of each sale, giving you the most flexibility on how to pass on delivery costs to your customer.
For more information on how Trellus batching works, visit our Support Center article: How Do I Create a Batch Delivery?
Trellus in the News on the UPS strike: 
UPS strike threat presents challenges to some local businesses, opportunity for others by Victor Ocasio, Newsday
Threat of UPS strike looms, but one LI firm stands ready to serve by Adina Genn, Long Island Business News
For Mom And Pop, UPS Strike Would Be A Major Blow by Adam Haber, Trellus CEO and Co-founder
The takeaway: Diversify with a UPS Alternative like Trellus Local Delivery
Small businesses that know their options and plan ahead will weather the storm of a potential UPS strike. We get it: Many of you rely on UPS for shipping across state lines and beyond. However, here at Trellus we urge you to consider your distribution needs by geography and identify opportunities to diversify locally to save time and money.
Trellus Same-Day Local Delivery stands ready to serve small businesses across Long Island, Westchester County, and by scheduled request, New York City, Southern Connecticut, New Jersey, and elsewhere.
How can we best serve you in the event of a UPS strike? You have questions, we have answers! Book a Demo today or call us directly at 833.562.2554. Let's set you up for success before August 1.