The simplest definition of Trellus is "a Long-Island based same-day delivery service." This explanation, while accurate, does not fully represent how Trellus serves partners and customers, nor does it convey the opportunity Trellus provides small businesses and local economies.
Instead, Trellus is better defined as "a network of small and home-based businesses, local retailers, and professional services leveraging same-day local delivery to save time and money." Importantly, Trellus is based on the concept of community-building.
Merchants and consumers in local communities already have preconceived notions about delivery services that compete for their dollars. The last-mile delivery industry is heavily influenced by behemoths like Amazon, FedEx, and UPS that often raise their rates in tandem. Shipping rates are rising faster than they have in nearly a decade, and the pressure is on merchants to raise prices on customers or find other ways to offset higher costs.
In this retail environment, the backs of small businesses are up against the wall. If these businesses pass shipping rate hikes on to customers, they risk further driving customers away to Amazon. If they absorb the shipping burden in-house, they risk further cutting into their profit margins to maintain a vehicle fleet and pay for high gas prices.
It begs the question, what can small businesses do if they want to remain competitive in ecommerce and last-mile delivery?
Trellus provides an affordable solution with a valuable technology platform designed for merchants and their time-starved customers. When trying to understand what a service like Trellus really is and how it offers competitive advantages, it may be helpful to define what Trellus is not.
Trellus Does Not Subscribe to the Amazon Playbook
Trellus does not aim to compete directly with Amazon or big-box retailers that house large quantities of inventory in warehouses and spend much of their profits on fulfillment. Instead, Trellus competes on time savings through same-day delivery and has vested interest in the success of small businesses. That's why Trellus uses a portion of its profits to support and raise awareness of local small businesses through targeted social media and other marketing assets.
From the consumer angle, Trellus provides customers with a more timely solution that eliminates wait times, as many drivers pick up a package within an hour and are responsible for delivering it directly to the customer.
This is how the Trellus same-day delivery system works:
Merchants prepare and pack their own order, ensuring quality control with perishable or delicate items.
Merchants purchase and print their own label and affix it to the package.
A Trellus Driver is dispatched to pick up the delivery. Merchants are notified once the driver is en route.
After driver pickup, the customer is also notified that their package is on the way. The driver is available to the customer to ensure a successful delivery.
In real-time, merchants and customers can track the package's journey.
The merchant receives photo proof of delivery from the driver.
Trellus merchants can get started by setting up a 30-day subscription free trial account on the Trellus delivery HUB. The subscription includes unlimited access to Trellus drivers and a real-time delivery tracking system for every delivery. Shopify Online Store Owners can also use their account to activate the Trellus Same-Day Delivery App found in the Shopify App Store.
Trellus Is Not the Next DoorDash or UberEats

Trellus does not deliver restaurant food and is not a direct competitor of food delivery platforms, which have been criticized for dipping into merchant profits. Historically, these apps earn money by charging businesses a percentage of the order as well as charging consumers a service fee. That's not how Trellus operates, opting instead for a predictable budgetary subscription fee and flat delivery fees based on mileage. Notably, Trellus does not handle a merchant's transactions with their own customers or the merchant's money, leaving small businesses in control.
From Day 1, Trellus Drivers have kept 100% of the tips they earn, with more opportunity for cash tips on products and parcels (weighing 50 pounds or less). Because Trellus plays fairly and transparently, and predictably offers high percentage payouts, drivers don't have to reject low offers or find workarounds to "game the system." This works to the merchant's advantage, ensuring reliable, consistent service.
Trellus Is Not Another 'Big Tech' Conglomerate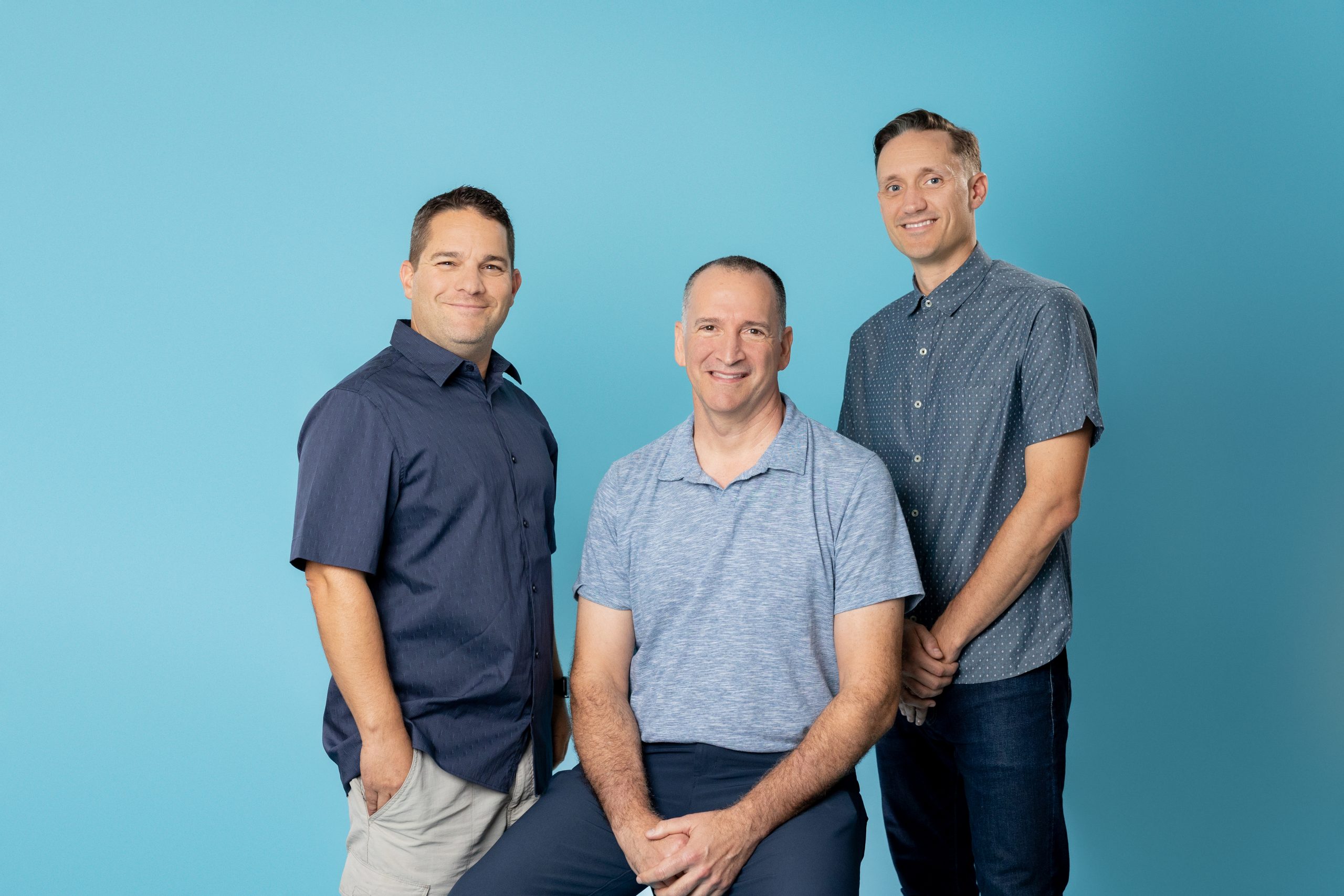 Trellus is not a Silicon Valley startup with aspirations to become the next Big Tech conglomerate. While the company has aspirations to scale, Trellus at heart is a solution designed by entrepreneurs for small business owners. The company is headquartered in the resilient community of Long Beach, NY, in Nassau County, a region that cares deeply about local economies.
Trellus co-founder Adam Haber has a finance background and is an avid venture investor. He has a passion for local communities on Long Island, having served as a school board member and economic development leader for the Town of Hempstead.
"The local butcher, the local florist, the small business on Main Street. Shopping local is what makes a community a community," Haber said in a recent interview with Innovate Long Island. "I wanted to help preserve that. And we realized there were incredible business opportunities in doing that."
Co-founder JR Jensen, owns Face Piece Creative, a creative studio lending its expertise to countless local Long Island small businesses, action sport, outdoor, and tourism spaces. He brings his experience launching online retail businesses and passion for design, strategy and user experiences to the Trellus online platform.
"Trellus does same-day delivery but at the same time, we want to build a network of local same-day delivery merchants," Jensen said in an interview. "Customers can go to our destinatination and find a local merchant to support instead of going to Amazon."
Co-founder Brian Berkerey began his career in a Manhattan advertising agency but was inspired to serve small businesses after his father became a franchisee. His company Creative Vibe Advertising represents nonprofits, franchises, small businesses, and municipalities, and Brian proudly serves on the board of the Long Beach Chamber of Commerce and Long Beach Farmers' Market.
"We are building a community that connects businesses with customers and drivers with income, and we strive to deliver for everyone we connect with," Berkery said. "When we work together, we are a lot more efficient and productive. We have a bigger message, a bigger voice. If we get 10 businesses in a community all delivering with Trellus same-day delivery, we combine efforts to promote these businesses and let the community know that they offer same-day delivery."
What Trellus Plans to Become
The Trellus business model can be replicated in communities across the country, and the future is bright for expansion into new markets. The team is eagerly working to achieve its growth goals, including the launch of an online marketplace that will connect local consumers to local businesses.
At its core, Trellus will continue to provide same-day delivery solutions anywhere there are customers interested in shopping local and small businesses looking for a competitive advantage against e-commerce giants and big-box retailers.
If that sounds like a solution for your business needs, reach out to us to learn how Trellus can help.