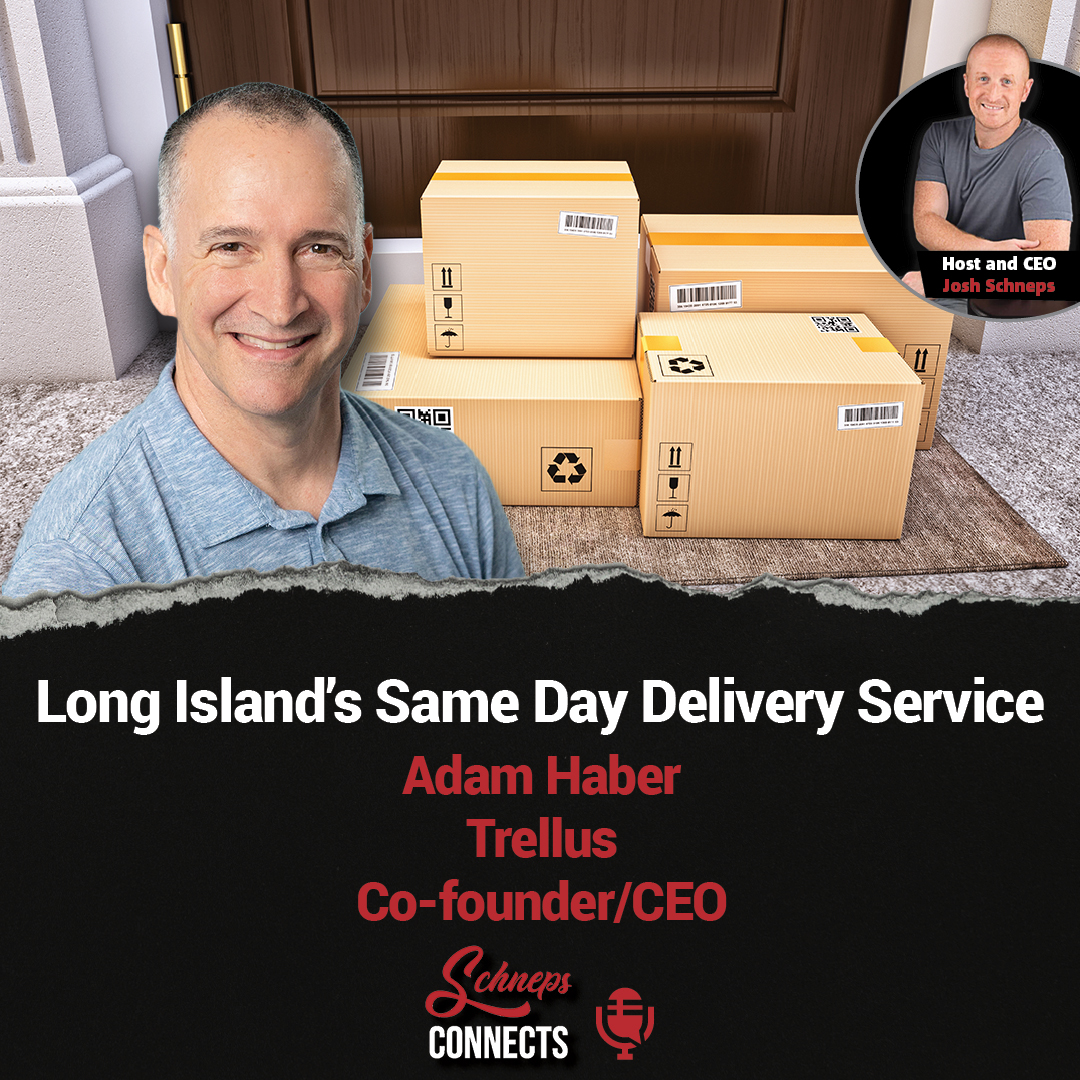 Trellus CEO Adam Haber was a guest on the Schneps Connects podcast (Schneps Media). Host Joshua Schneps asked Adam many thoughtful questions that dove deeper into the Trellus business model and how Same-Day Local Delivery by Trellus works.
During the conversation, Adam emphasized how Trellus is helping small businesses compete on a digital landscape against Amazon and other e-commerce behemoths. For many businesses, survival depends on their ability to compete on a digital landscape.
Below is an excerpt of the insightful conversation:
Josh Schneps: You know, it's almost like an interesting experiment that you're doing by going into all these businesses… and people that don't want to adapt and then others that are great success stories. What would you say…[is] your perspective on the survival of small business? Do you think it's by industry? Do you think it's just creative entrepreneurs, or do you think certain industries are going to succeed and others won't have a chance, unless it's a passion project for some of these businesses? What is your take or perspective in terms of what you've seen since you've launched this business?
Adam Haber: …What I noticed most is that there are certain business owners who are savvy, who understand marketing and will get the value we provide, who want to try anything and will do great. You know those businesses that are well run. You go in there and you see from the moment who go in to the moment you leave, to the emails you get from them, to the marketing — you see they run really well. Those are the ones who will always survive. And to them [Trellus is] a godsend.
The local women's clothing store that always had a shingle and doesn't have a website and wants her customers to come in instead of going online, and isn't making it easy for customers to shop by sending four dresses to their house and then bringing them back for $15 where they can have a $500 sale… Some of our vendors do that; they send things and send it back if they don't work. Those are the ones that will crush it and do really well. But it's about being willing to learn and adapt and try to change. And unfortunately, too many of the small business owners I've seen are using antiquated methods to bring customers into their stores.