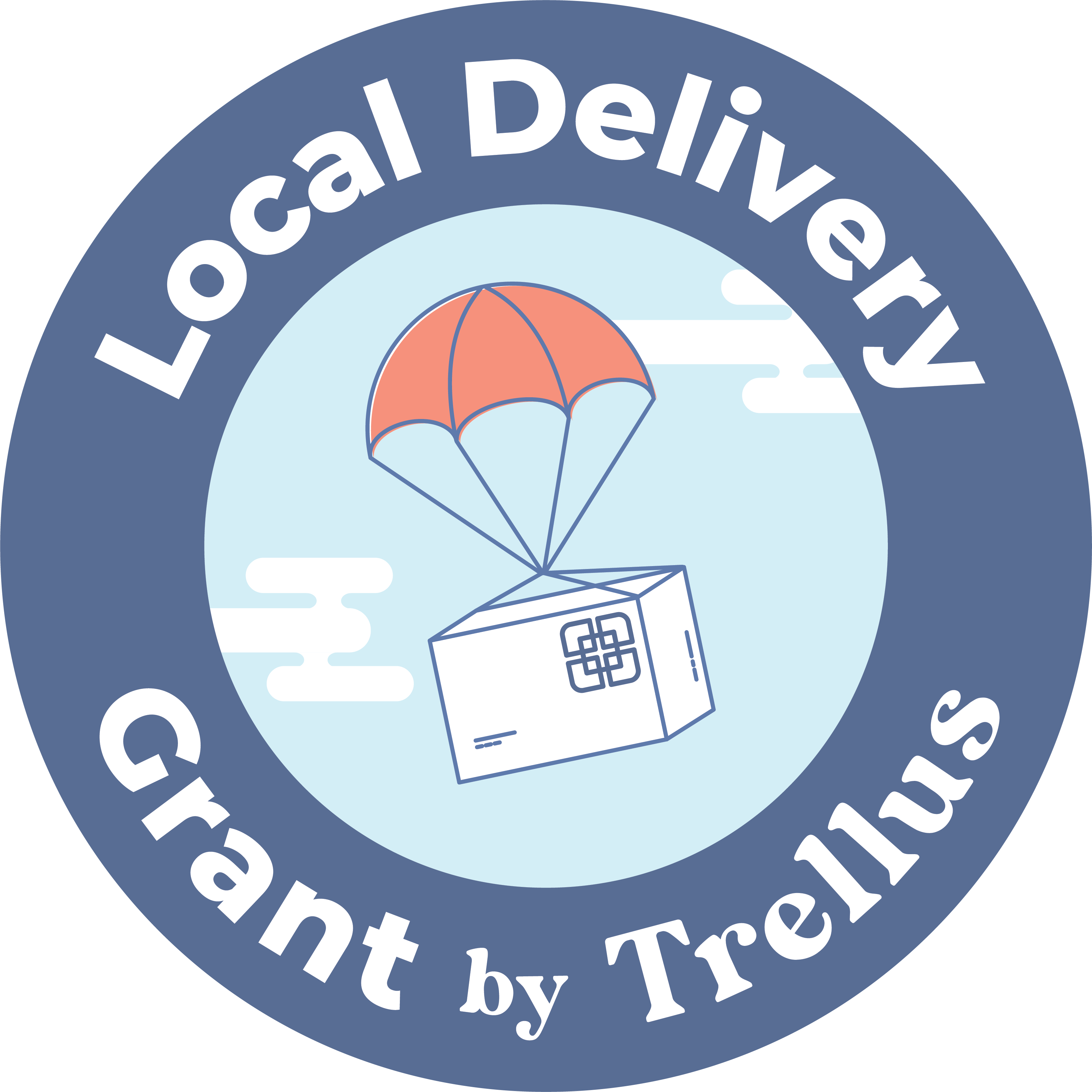 Calling All Local
Small Business Owners!
$500 grant program for Long Island small businesses in need of local delivery services to save time & money!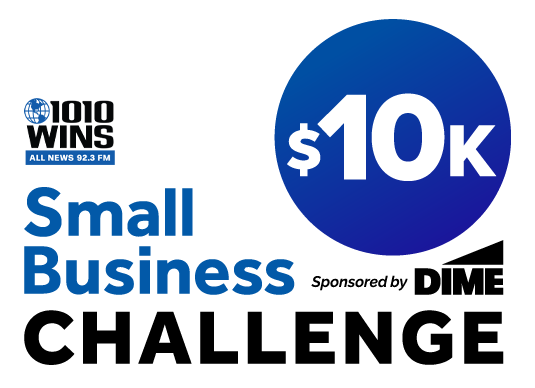 The Trellus Local Delivery Grant is an initiative by Trellus Same-Day Local Delivery, Long Island's leader in same-day delivery for small businesses. In December 2022, Trellus competed in the 1010 WINS Small Business $10K Challenge, with the intention of passing on the Grand Prize money. We won and now we'll pay it forward! We'll select 20 eligible small businesses to each receive $500 to cover their Trellus subscription and delivery costs.
Why does delivery matter?
At Trellus, we believe that "Shop Local" should be more than a catchphrase. Small businesses should have affordable access to basic services that their customers expect, like delivery. Offering fast, affordable delivery to your busy customers is a major way to compete against e-commerce giants. According to a reputable survey, 99% of major retailers plan to offer same-day delivery within 3 years (Bringg, 2022). Professional services also benefit from local delivery, as your time is better spent serving clients than transporting documents, equipment, and other materials. When Trellus handles your deliveries, you regain time to focus on high-value tasks.
Are there any restrictions on what I can deliver?
We cannot deliver:
Any items over 50 lbs.
Items larger than 36" x 36" x 36" measurement.
Live animals.
Hazardous or dangerous material.
Illicit or illegal products.
Combustible, flammable, or dangerous goods.
Tobacco, tobacco products, vape products of any kind.
Hot, prepared, cooked food.
How does the delivery credit work?
Once approved, qualifying small businesses will receive a $500 credit on their Trellus account. The $500 credit will be used for Trellus' monthly Business subscription ($49.99/month) and deliveries placed until the funds are exhausted.
Can my business grow from this?
Absolutely. Every day, businesses across Long Island are using Trellus to drive revenue. At Trellus, we don't take a portion of your sale. Plus, you have the choice to absorb the delivery cost per package or to pass those costs on to your customer. When you're in control and you're saving a lot of time from having to do deliveries yourself, you have a real opportunity to grow your bottom line.
My business currently doesn't deliver. How can this benefit me?
You should still consider applying for the grant to begin offering same-day delivery. Trellus serves many business categories across Long Island. If delivery is a new service offering for your business, this program is the perfect way to kickstart it with customers at no financial risk to you. Professional services should also consider using Same-Day Delivery by Trellus for trackable delivery of important documents.
Can I speak with someone before applying?
Of course! The fastest way to get in touch is through our Trellus Chatbot, which can be found on the bottom right of this webpage.  You can also submit a request using our Contact Form or give us a call on our toll-free line: 1.833.562.2554.
Trellus is a Long Island-based startup with the mission to equip small businesses with the tools and services they need to compete against e-commerce giants. Our co-founders are three Long Island residents and business owners who are active in the local community. To date, Trellus drivers have completed more than 40,000 successful deliveries on behalf of small businesses across Long Island.
Many delivery companies have forgotten about the needs of small business owners, and they continue to charge the business a percentage of the sale. From the start, Trellus' business model has been fundamentally different. Trellus doesn't take a portion of the business's sale, operating instead as an affordable service provider. At Trellus, we see delivery drivers as the backbone of our business and we offer them better compensation than the average delivery gig.
Consumer Willingness
88% of consumers are willing to pay for same-day delivery service (PwC).
Real-Time Tracking
Knowing the estimated or guaranteed delivery date is important to 63% of online shoppers (MarketingProfs).
Competitive Edge
Same-Day Delivery can help businesses gain a competitive advantage over 85% of other retail industry players (MarketingProfs).
Reach Online Shoppers
30% of Millennials consider a business's ability to deliver on the same day before purchasing online (Econsultancy).
The Trellus Local Delivery Grant program will accept applications from brick-and-mortar retailers, professional services, and home-based businesses who are currently not on the Trellus platform. Small businesses must fill out an approximately 10-minute application to be considered. Independently owned businesses that are based on Long Island, NY and able to provide basic business documentation may apply.
Apply
Grant application window open until February 14, 2023
Approval
Our teams will be in contact with recipients beginning of February.
Delivery!
Recipients will start receiving credits by end of February.

Servicing All
Long Island, NY
Trellus Same-Day Local Delivery & Marketplace covers all of Nassau and Suffolk County, New York. Our service provides unlimited Same-Day Delivery from all merchant partners to customers within these areas.
Keep up-to-date on new service areas being added to Trellus Same-Day Local Delivery. Register Now for updates from Trellus.