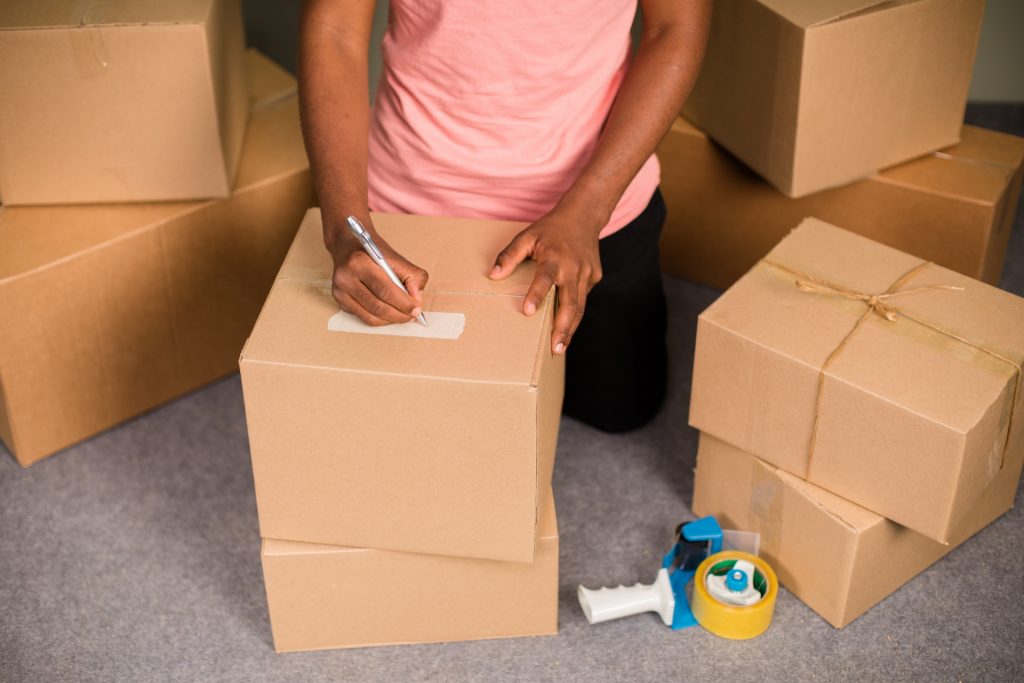 Sometimes a business's most loyal customers are other local small businesses that order in bulk or on a repeat basis. These are your B2B wholesale customers, and because you're both business owners, you share a unique understanding about saving time and money. What better way to demonstrate that understanding than by offering the convenience of same-day delivery? Whether it's crucial components for production or merchandise for a timely promotion, same-day delivery ensures your B2B wholesale customers receive their goods promptly, enabling them to operate smoothly and maintain their competitive edge. A win for their business is also a win for yours.
Every day, Trellus merchant partners are saving time and money while serving other local businesses, batching together multiple customer orders more efficiently and cost effectively than using traditional carrier shipping.
Let's take a closer look at some examples of businesses that are winning at B2B wholesale with Batch Delivery by Trellus:
1. 1610 Sourdough – Small Batches, Big Convenience
1610 Sourdough is a small batch cottage bakery in Calverton, currently selling sourdough bread weekly to local establishments and a handful of local restaurants. Trellus takes up owner Aiyana Edmund's bread route, so she can spend more time doing what she loves — baking her delicious bread!
2. Dolce Confections – Sweet Service for Corporate Gifting
Dolce Confections is a Hewlett-based chocolate shop specializing in corporate gifting. Many of their local customers are professionals who send sweet gifts to their clients. "Trellus has helped us to scale our business with their reliable and diligent delivery service," owner Julie Ahmad writes in a Google Review. "Prior to Trellus we did our own deliveries which really hindered our ability to grow. Arranging for delivery is easy, and support is always available as needed. Dolce Confections highly recommends Trellus!"
3. Hahn's Old Fashioned Cake – Classic Crumb Cake with Large Following
Hahn's Old Fashioned Cake Company in Farmingdale has been sharing the joy of authentic East Coast crumb cake with New York crumb cake lovers for over 30 years. You can find Hahn's Crumb Cake in Grace's Marketplace in Greenvale (also a Trellus merchant partner!), Summerwind Gourmet Deli in West Islip, and Taste NY at the Long Island Welcome Center. The inventory at these locations, and more, is delivered by Trellus.
Untapped Opportunity
In a survey, only 41% of B2B organizations said they provide real-time visibility into order status and extend that visibility into the last mile of delivery to a very great or significant extent. More than half of B2C organizations (55 percent), by contrast, follow this practice.
4. Minuteman Press – Time-Savings for Professionals
Minuteman Press franchisee Michael Levy has two locations in Farmingdale and Levittown. Businesses he serves include law firms, medical practices, and local municipalities. Whether they've ordered signage, brochures, or business cards, busy professionals don't need to pick up in person when they ask for local delivery.
 "I use Trellus to make our local deliveries from both of my locations.  The app is easy to use and it saves us time and money," Michael shared.
5. Nelly's Empanadas – Delivered Fresh, Not Frozen
With two locations in West Babylon and Deer Park, Nelly's Empanadas uses Trellus to deliver cases of empanadas to other businesses, for lunch as well as for resale. Her repeat B2B wholesale customer is Campground Beer in Sea Cliff, whom she met through Deep Roots Farmers Market in Glen Cove. Nelly's product is fresh, never frozen. So when Campground Beer orders, they receive a freshly made case of empanadas to refrigerate and reheat as needed. That's the advantage of same-day delivery!
6. PDQ Auto Supplies – Timely Delivery for Customers on the Go
When it comes to car repairs, neither the customer nor the repair shop want too long. PDQ Auto Supplies sells directly to auto body and automotive repair shops, using Trellus for timely delivery.
"Trellus has helped our company increase sales and customer satisfaction by offering same-day delivery service. Their drivers are far superior to the other services we've tried in the past.  The batch delivery has saved us money and is very simple to use. Knowing our customers are being greeted with professionalism and on-time delivery is a game changer," said Karen Peirce, President.
7. Sail Away Coffee – Cold Brew On-Demand
"Born and brewed on Long Island," Sail Away Coffee has grown into a recognizable cold brew brand with a loyal following of repeat customers. B2B wholesale is a big part of their business, and they rely on Trellus to deliver refills to customers. You can find Sail Away Coffee delivered by Trellus in Uncle Giuseppe's, Stew Leonard's, Gemelli Market, and North Fork Doughnut Co. (another Trellus merchant partner), just to name a few retail locations!  
Trellus Batching Saves Time & Money
Aside from their Long Island roots, all of the businesses mentioned in this article have one important thing in common. All are using Trellus Batching to group multiple orders together to save time, energy, and money. Here's an illustration that shows the efficiency of Batch Delivery vs. Separate Delivery requests.
And here's Trellus Customer Success Director Steve Blau with a quick tutorial on how easy it is to create a Batch.
Can Batch Delivery help you serve your B2B wholesale customers more efficiently than traditional carrier shipping? Find out by getting a quote on a sample delivery route!
Get in touch by using our contact form, or send us a message via the Trellus Chatbot on our website. You can also call us directly at 833.562.2554.