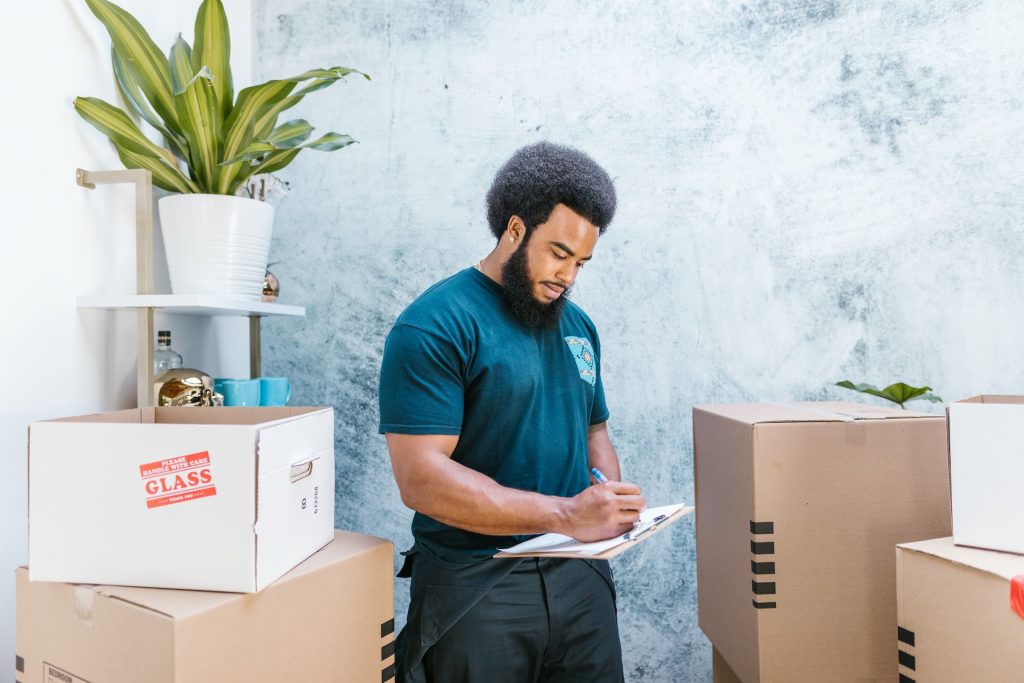 Behind every small business, there are operators who are everyday consumers. And like any consumers, they bring their own behaviors and expectations to running the business. Two-day shipping to consumers has been the norm for quite some time, and more consumers than ever are looking for same-day delivery. Given this consumer mentality, it was just a matter of time before B2B same-day delivery became attainable. Rising demand in the B2B market is lowering costs and breaking down barriers, which is welcome news for businesses in need of these services. 
A recent article in Supply & Demand Chain Executive presents a thorough overview of the changing B2B delivery market. The author, Alex Winston, is the President of Expedite All, a shipping solution that provides "dedicated, same-day delivery services for loads up to 14 pallets." This perspective resonated with our team here at Trellus, which provides Same-Day Local Delivery services for independent businesses, with the help of our dedicated driver network. 
Winston explains: "Like the sound barrier, there has been an imperceptible but impermeable barrier preventing shippers from utilizing same-day delivery services as often as the need arises. …The good news is that same-day delivery services are less expensive, easier to book and more efficient than ever. In other words, the barrier has been breached."
Here are 3 trends and accompanying stats that show why B2B same-day delivery is big business:
1. B2B companies are amping up their e-commerce presence.
Nearly two-thirds (65%) of B2B companies across industry sectors offered e-commerce capabilities at the end of 2021, up from 53% earlier in the year (McKinsey & Company). This is evidence of how the market is shifting towards faster, more convenient service for moving goods from point A to point B.
"Third-party online marketplaces are one of the fastest-growing categories within digital commerce because they allow buyers to research their options and connect with multiple brands and products at once," Winston adds.
2. B2B e-commerce sales are growing exponentially.
In 2021, manufacturers grew B2B e-commerce sales faster than any other channel, up 18.4% to $543.25 billion (Digital Commerce 360). U.S. sales in B2B marketplaces will hit a record $130 billion in sales in 2022; that's five times higher than in 2020.
"With the growth of B2B e-commerce comes higher expectations for shorter delivery times. Companies that can fulfill orders faster will gain a competitive advantage because customers want convenience," Winston writes. "That simple idea has been proven over and over. And based on the experience in the B2C space, same-day delivery leads to increased conversion rates and more volume."
3. When moving inventory, small businesses can be more nimble than their larger competitors.
It's no secret there's an inventory glut. Wholesale inventories in September 2022 were up 24.5% from the same month a year ago, and retail inventories were up 22.2% in September, including at some of the country's largest retailers (U.S. Census Bureau).
Winston explains that rising inventories take up assets from other parts of a business and incur storage costs. "Having enough inventory at the location closest to the customer is the best-case scenario. This ensures orders are shipped through the fastest, most affordable route," he writes.  
Of course, this is the strength of small businesses operating right in their community. Based on current B2B market trends, small businesses should look for ways to better serve other nearby businesses. 
Same-Day Local Delivery by Trellus provides an affordable alternative to inflated carrier shipping, saving small businesses time and money. That way, these businesses can reach more local customers, including other businesses that need locally source goods and services. To learn more, visit our For Businesses page or call 833.562.2554.