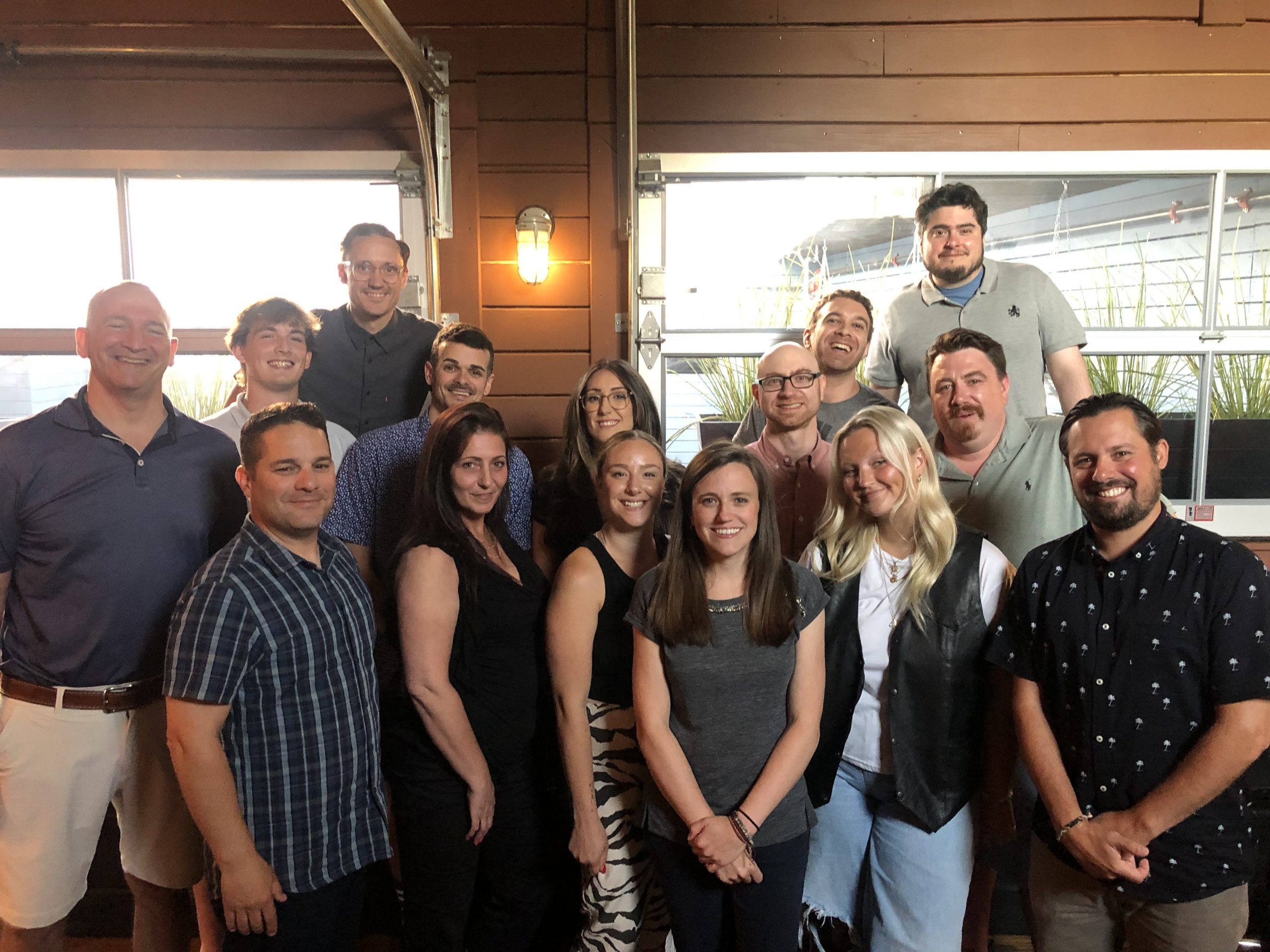 Members of Team Trellus at our 2022 summer party
We're thrilled to announce that Trellus Same-Day Local Delivery has been ranked one of the 2022 Best Places to Work on Long Island, named by Long Island Business News! 
This recognition, the outcome of an independent survey of our employees, is a testament to our team. Our talented staff has a shared belief in Trellus' mission to equip small businesses with the tools and technology they need to offer delivery and become more digitally competitive. It's a mission that we're executing on daily.
According to LIBN, Best Places to Work recognizes Long Island's top employers, including large and small companies. Honorees are chosen based on a questionnaire of benefits offered coupled with an online survey of employees. 
Publicly or privately held businesses are eligible to participate in Long Island Best Places to Work if they maintain a facility in Nassau or Suffolk County, have more than 15 permanent employees working there, and have been in business a minimum of one year. Team Trellus was excited to participate, as this was our first year of eligibility. We began operations in 2020 and have now met the minimum employee threshold to participate. 
A selection committee then scored companies based on the information provided in the survey. The committee reviews the list and weighs in "intangible benefits such as team-building and morale-boosting efforts, community service, and other office activities before making final selections." 
Employees of nominated companies are also asked to complete an anonymous employee satisfaction survey. 
Trellus Co-Founder and CTO JR Jensen remarked, "This recognition is based off of employee polling, which is why it truly means a lot as a Co-founder to have been nominated."
Check out LIBN for the special print edition featuring the 2022 Long Island Best Places to Work. Our company profile appears on page 18.