Trellus saves Dolce Confections 5+ hours per week on driving and routing deliveries!
Scrambling to leave the store when a delivery order came in. Worrying about the holiday rush. Wondering if a college-aged driver would be available. These are all concerns Dolce Confections used to have about delivery. With Trellus, owners Julie and Jamal Ahmad get their time and peace of mind back.
Dolce Confections is a beloved neighborhood chocolate shop in Hewlett, NY. The family-owned-and-operated store is best known for their dipped pretzels and creative gift baskets with assorted, kosher-certified chocolates. They're also a go-to for personalization and corporate gifting. Husband-and-wife team Julie and Jamal Ahmad love helping other small businesses owners in the community with their client gifts and promotions.
Sign Up Date
March 15, 2022
Deliveries To Date
500+ and Counting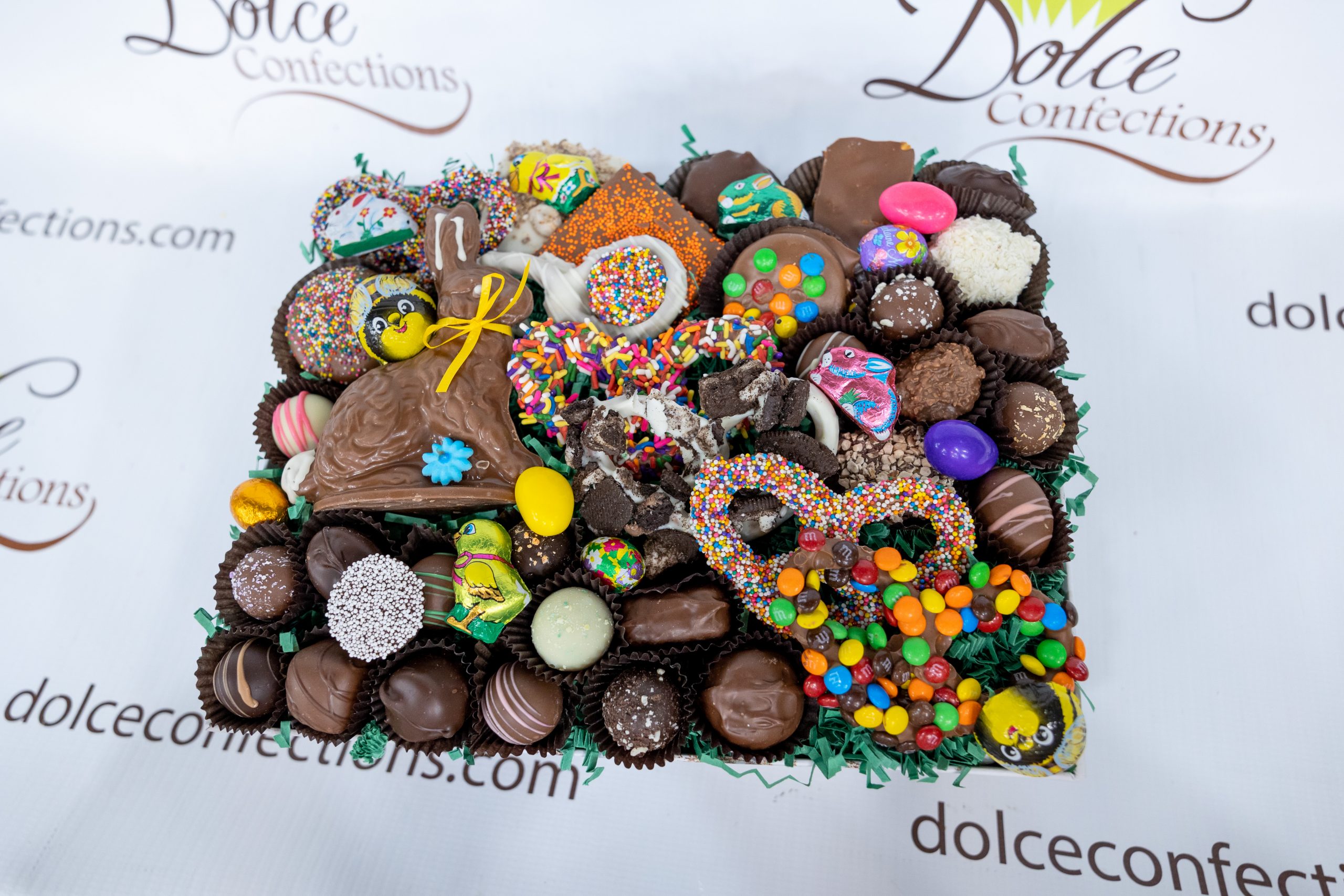 In the past, Dolce Confections had to scramble every time they got a delivery. It was stressful figuring out who would be delivering an order and when. "It was always a struggle because by the time I got back, there'd be another delivery," said Julie. She added, "It's really not feasible for us to do all of our own deliveries around the holidays. We always had to have extra help."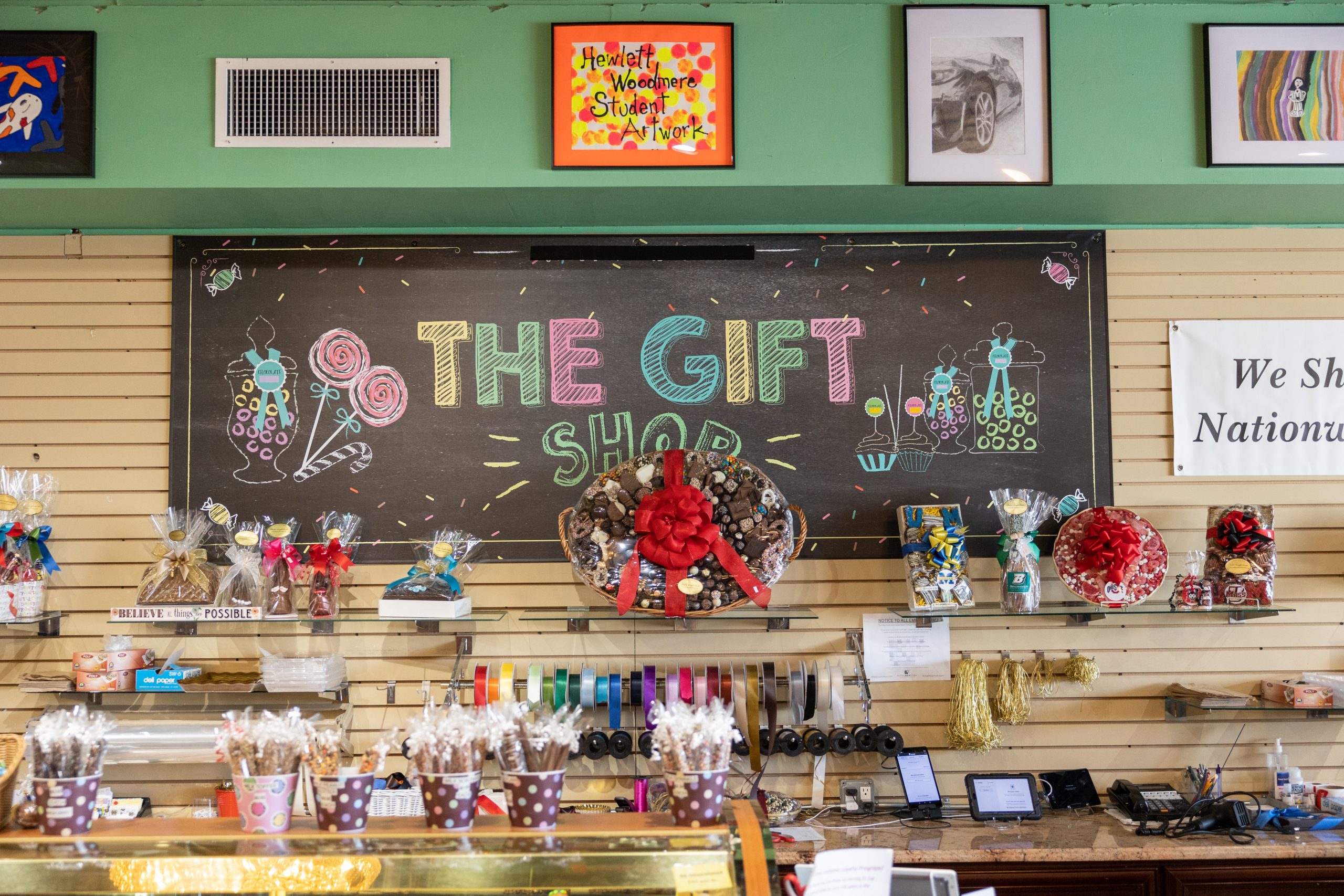 Hiring a driver year-round was an "impossibility", it just didn't make financial sense in between holidays.

Part-time drivers (college students) weren't always available. 

Time was wasted manually routing batches of deliveries, helping the drivers find the most efficient route. 
"It's a lot of management and organizing when you have several deliveries to make, and you're trying to figure out the most efficient route. The logistics got complicated."
Same-Day Delivery by Trellus is there for Dolce Confections when they need the extra help.
Trellus's Batching Software
15 chocolate baskets in a delivery batch, efficiently routed to save time and money
Accountable Drivers
Trellus Drivers go the extra mile in transparency and will call the shop if there's ever an issue completing a delivery. They also provide photo proof of delivery, so Julie can be sure the gift reached its intended recipient.
'Real' People on Support Team
Trellus is reachable by phone and has a "real" human support team behind the helpful Trellus Chatbot feature.
"We get a human being when we call Trellus. It's a totally different experience than using GrubHub or DoorDash."
"I would recommend Trellus to other small business owners for the peace of mind it provides, and also because it does help you to scale. If I'm out running around doing deliveries, I'm not here managing the store. It's made life a lot easier."
– Julie Ahmad, Dolce Confections
Consumer Willingness
88% of consumers are willing to pay for same-day delivery service (PwC).
Real-Time Tracking
Knowing the estimated or guaranteed delivery date is important to 63% of online shoppers (MarketingProfs).
Competitive Edge
Same-Day Delivery can help businesses gain a competitive advantage over 85% of other retail industry players (MarketingProfs).
Reach Online Shoppers
30% of Millennials consider a business's ability to deliver on the same day before purchasing online (Econsultancy).
Small Business and Consumer Thoughts, Stats, Motivation and Inspiration!
October 5, 2023
There's no such thing as bad press… right? That's not exactly holding up for Amazon, which has tried to outwardly portray itself as a small business
[…]
October 3, 2023
Sometimes when you read that 99% of business owners are on board with something, it seems too encompassing — perhaps a little "too good to be
[…]
August 28, 2023
On Aug. 28, 2023, NY Cannabis Insider published a timely op-ed on cannabis delivery, written by Trellus CEO and Co-founder Adam Haber. This guest column is
[…]
August 17, 2023
Sometimes a business's most loyal customers are other local small businesses that order in bulk or on a repeat basis. These are your B2B wholesale customers,
[…]